Root control barrier installations
---
TREE ROOT ISSUES ARE USUALLY CAUSED BY TREE ROOT MOISTURE UPTAKE.
A common complaint is that once much loved tree or a neighbours tree is causing footing distress evidenced by cracking and/or bowing in the external brick work, interior plaster, misalignment of doors, unevenness of floors, and damage to underground services. In most cases, this damage is caused by the uptake of moisture by tree roots, which leads to drying, settlement and movement of building footings.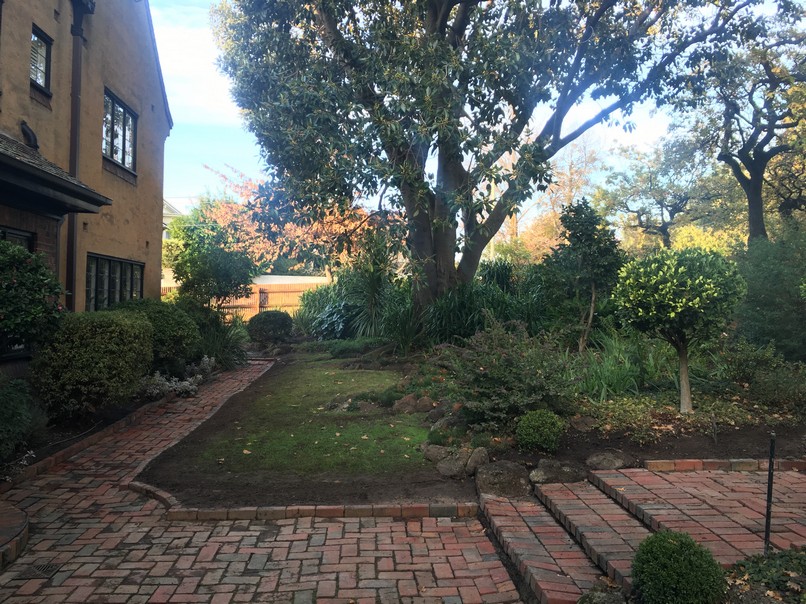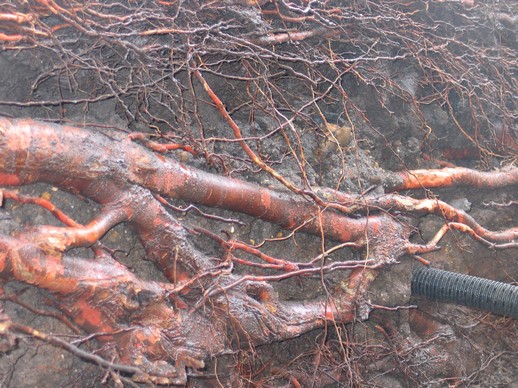 Root mapping investigations & root pruning
---
CHANCES ARE THAT YOU WILL NEED OUR ASSISTANCE AND ADVICE WITH ANY RESIDENTIAL OR COMMERCIAL DEVELOPMENT.
We recommend contacting Root Zone Management before you undertake your site plan and building design to identify which trees you will need to retain and are worth preserving and then those which are likely to be approved for removal by local council inspectors. This assessment will identify tree protection zones and identify design constraints including calculations and recommendations for appropriate building setbacks from worthwhile trees, as well as investigating footing options.
Hydro excavation and Non-destructive digging
---
SAVE SIGNIFICANT TREES!
For the installation of underground services, fencing posts or footing piers near significant trees. Hydro excavation will allow for the installation of these without significantly impacting on a tree's roots. In most instances, services may be installed under the woody roots.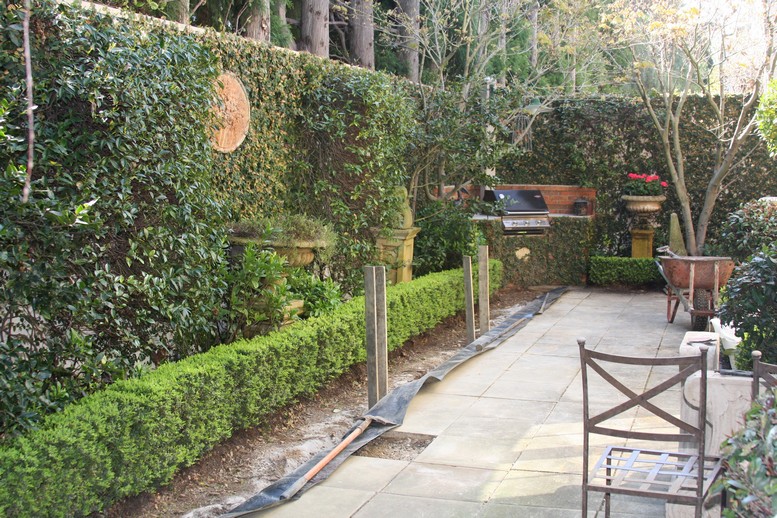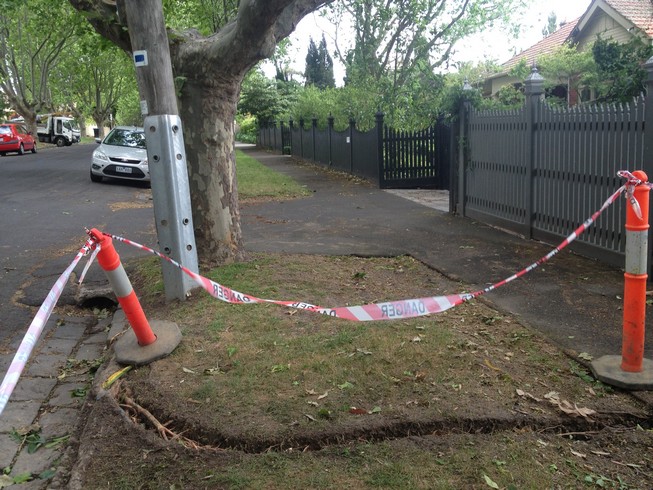 Sewer and storm water protection
---
PREVENT ROOTS FROM CONTACTING AND CAUSING THE CRACKING IN PVC PIPES.
For existing sewer and storm water which are being blocked and or damaged by tree roots, a root control barrier of adequate depth will prevent root growth into these.  For new installations, storm water and sewer pipes in the vicinity of sizeable woody roots we encase the pipe with a bentonite powder aggregate mix contained by an HDPE membrane, that will prevent roots from contacting and causing the cracking of any PVC pipes.
Vertical watering and footing rehydration systems
---
ASSIST IN CLOSURE OF CRACKS IN BRICKWORK.
Following the installation of a root barrier, these systems will assist in the rehydration of the soil in the vicinity of your footings to hasten and assist in footing moisture stabilisation, and closure of cracks in brickwork in many instances.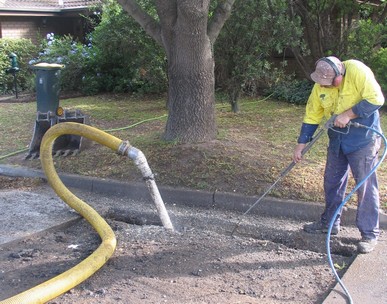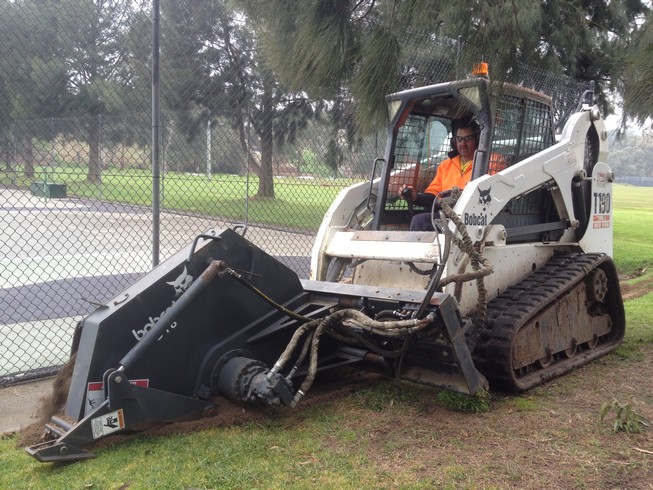 For golf courses, tennis courts & bowling greens
---
HIGH VOLUME ROOT PRUNING SAW FOR PROTECTION OF FAIRWAYS ON GOLF COURSES, TENNIS COURTS AND BOWLING GREENS
For Golf course fairways which maybe typically several hundred meters long the installation of tree root barrier would be prohibitively expensive. At Root Zone we have root pruning machinery which can quickly and efficiently prune roots to a depth of 600 mm keeping them from invading fairways.  Following root pruning, fairways which may have previously browned off over the warmer months despite watering, are revitalised and will remain green despite the short mowing regimes these are subject to.
Our state of the art service location equipment allows us to find and detect irrigation control wires and other underground services. Root pruning can be done without closing the course.
Underground Utility Location Service
---
USING OUR STATE OF THE ART EQUIPMENT
Underground utility location detection and exposure service, using radio electromagnetic detection equipment. The identified services may be then exposed through hydro excavation and potholing to safely expose the service.